2003 Christmas Party
For more information about our club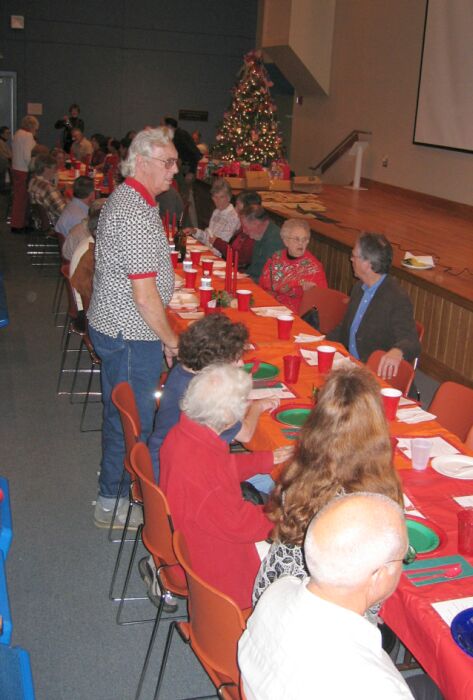 The annual Christmas party was a big success thanks to the organization of outgoing President Bonnie Gehling.  As we closed out our 25th year, Bonnie managed to round up most of the past presidents of GWS, going as far back as 1978.


About 70 members were in attendance for a wonderful dinner, presentation of awards, guest speaker, and then the gift exchange began!

The gift exchange is one of those fun events where you can either open a wrapped gift, or you can "steal" one from someone who has already opened one.

A popular item of theft was a set of wine glasses with 2 bottles of wine.  It was packed in a beautiful wooden box.  A very fancy gift indeed.  I believe that it was in the hands of at least 5 different people...some are featured below.  Notice the guilty looks on their faces for "stealing the gift"  Ok, so they don't look guilty at all...just having a great time.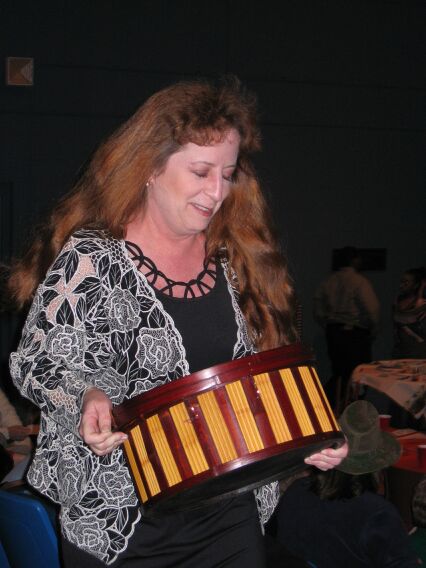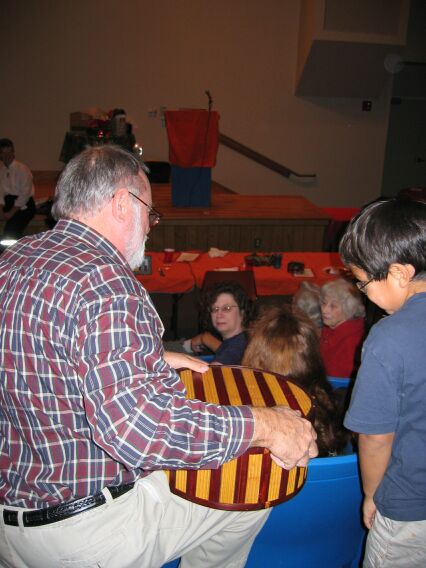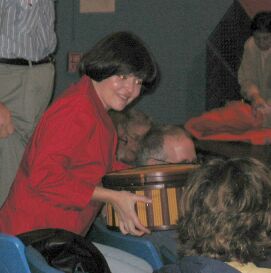 And there were also some fun gag gifts too.  Bud Queen recieved a lovely bra of ample size.  Chris Milner proudly got a wine bottle of Ocmulgee River water.  Below, Margaret Clay proudly displays her new plastic pink flamigos.