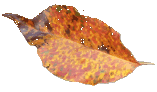 Georgia Wilderness Society

Standing Indian Mountain area, NC

Four GWS members took off for the mountains of North Carolina in late September of 2004 for a weekend of hiking the trails around Standing Indian.  

Saturday morning offered lots of fog in the valleys, but as you can see fro the shot below, the sunrise was beautiful.

On our hikes, we encountered several large trees that had come down in the heavy rains caused by the recent passing of the storms from hurricanes Frances and Ivan.

The foliage on many of the trees was beginning to turn at the higher elevations.

Below are Jean F, Chris B, Corky H, and John H.

Above, Closed Gentian...an interesting flower where the petals remain closed, throughout most of the full bloom period of the flower.

To the left, we found several blue bead lilies.  All had shredded leaves, but very nice big blue berries...it is also known as Clinton's Lily, Corn Lily, Cow's Tongue, Yellow Beadlily, Yellow Bluebeadlily, or more properly genus Clintonia. 

Click here
 to go the second page of photos from this trip