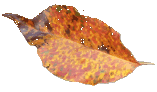 Georgia Wilderness Society

Silver Comet Trail

About a dozen GWS members took to their bicycles for a weekend of biking on the 
Silver Comet Trail
.  The Silver Comet was a train that ran between Boston and Birmingham between 1947 and 1968.  The old railroad is being converted into a multi-use trail.....bicycles, walkers, horseback, rollerbladers, and many others...all non-motorized.  We camped at 
The Rock Campground
...a basic, but clean and VERY affordable campground.
The photos below were taken by Scott McDonald....a big thanks for sharing them with us!

Below, Marge zips along on her bike through the woods.

The trail also takes you through some beautiful rural areas near Rockmart, Georgia such as Ma White's Bottomland below.

Above, Cheryl and Tommy cross over the 1901 trestle over 120 feet above Pumpkinvine Creek.

Below, one of the highlights of the trail is the the over 90 year old Brushy Mountain Tunnel.  It is WONDERFULLY cool inside.  Some riders were known to bike through it, turn around, and do it again just to enjoy the cool air.