For more information about our club

17 friends took off for three nights to Sapelo Island in mid-May, 2003.  Among the special events for us was a wonderful tour of the lighthouse and Reynolds Mansion, two delicious meals at George and Lula Walker's, a simple but lovely service for our dear friend Cathy, and a fierce wind and lightning storm on one evening.  Despite the short storm, the miles and miles of beautiful beaches, the gently swaying spanish moss, and most importantly, the company of friends made it a special trip.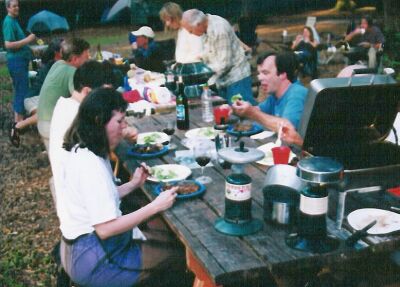 Who doesn't love a steak dinner under the live oaks?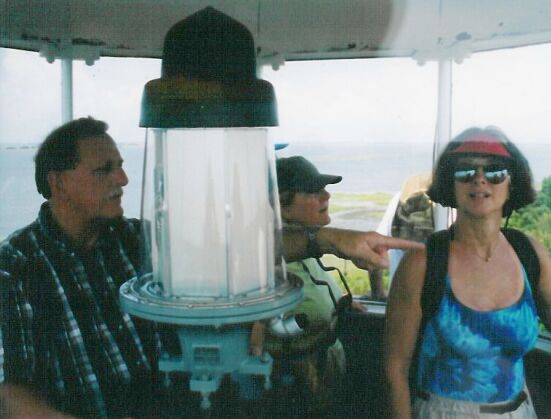 James, who lives on Sapelo, gave us a wonderful tour of the lighthouse.  Here, he points out some of the sights that you can view from the top of the lighthouse.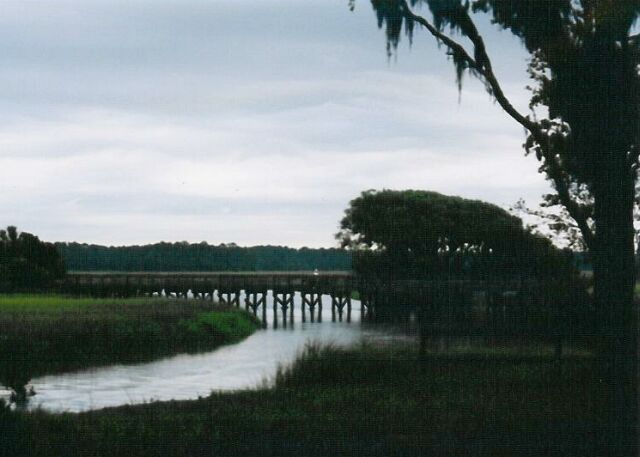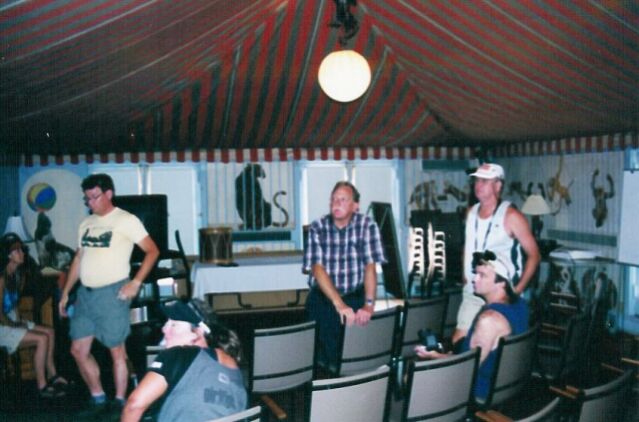 Here we are in the upstairs Circus themed room at the Reynolds Mansion.  What rich folks will do with money is amazing!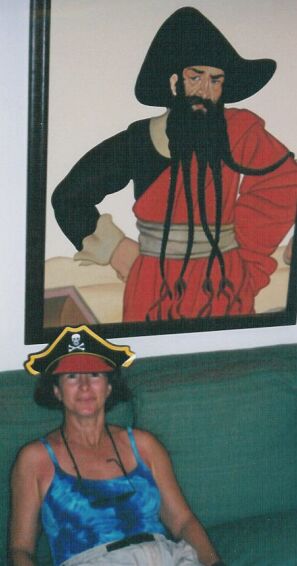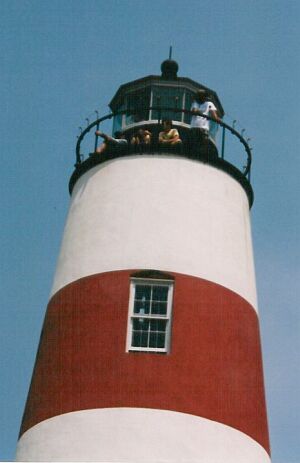 Some of our gang looks over the railing from high up on the Sapelo Lighthouse, which gave a great view of that end of the island.

First-Mate Niki dons her pirate hat beneath the watchful gaze of Captain Blackbeard in the Pirate Room of the Reynolds Mansion.  It is actually a basement room with billiards, ping-pong, a bar, and even a bowling alley!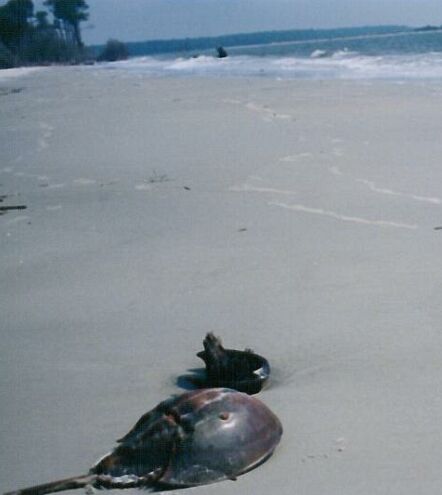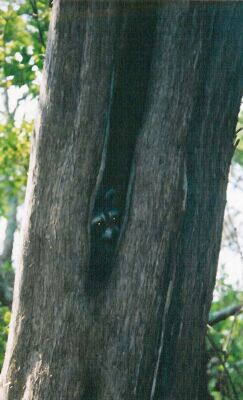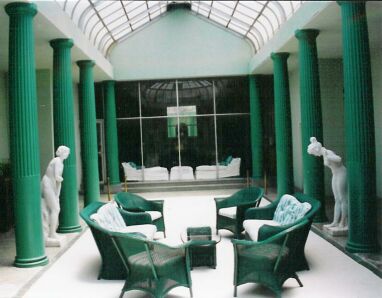 Today, an elevated floor covers the indoor swimming pool at the mansion.  It is surrounded by lovely statues which have a most interesting history.

There was lots of wild things to look at.....from horseshoe crabs to raccoons to feral bulls to oodles of birdlife.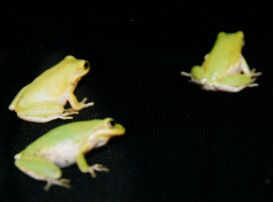 To see more photos from other Sapelo Island trips,
click here
and then scroll down to SAPELO.