Georgia Wilderness Society

Paynes Prairie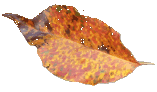 Eight GWS members went south to Paynes Prairie, between Gainesville and Ocala, for a weekend of hiking and bicycling in March of 2005.  This was our first visit to this state preserve and we were very pleased.  There were several nice tent sites along with the rv sites.  The bathhouse was very modern and the park's visitors center and observation tower were excellent.  There was a tremendous amount of birdlife here.  From our campsite, we could watch bald eagles, osprey, and myriad of wrens, warblers, and other song birds.  By walking down to the nearest lake, more eagles, egrets, herons, ibis, stork, and other water birds were easily spotted.

It did rain a bit on us.....ok, so it rained a lot on us....but that did not stop us from hiking and enjoying the place.  Bonnie, Corky, and Sue all are still smiling as you can see.

All of the rain, along with last season's hurricanes have caused the prairie to turn into a vast marshland.  Which many critters, such as the frog below love.  And with the large number of frogs, come large numbers of snakes.  We saw a half dozen from one short boardwalk alone.

Our tent city was put up in the rain, but kept us mostly dry for the weekend.

And when the rain got too heavy, we retreated to a picnic pavillion, where we broke out the boardgames and played a few before deciding to go ahead and go hiking in the rain.

Terry watches as Corky places a word on the board for a double word score.  It didn't matter, as that Terry beat us all twice in a row!

Below.....did I mention the lightning that went along with the rain?

Despite the rain, we still did manage to see a tiny bit of the sunset on Saturday night.  

Left to Right:   Ron, Bonnie, Joyce, Corky, Sue, and Chris

And after supper, we went to the ranger's slide presentation on the snakes of Florida.