Georgia Wilderness Society

Photos from our adventures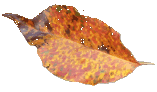 I am waiting to hear from some of the participants of the September 2004 trip to Sapelo Island for a write up of the trip.  When I get that, this page will be updated.  In the meantime, here are a few photos from the trip thanks to Tom and Cecil...which included renting kayaks and paddling over to Blackbeard's Island.

Making our way over to Blackbeard's Island on a cloudy day.

Beachwalking on Blackbeard's Island

Back at our home beach on Cabretta Island

Another old tree skeleton at the Bone Yard.

Dinner at Lula's Kitchen is always a welcome bit of relaxation on a Saturday night.

And speaking about relaxation...that is what Sapelo Island is all about...as demonstrated by Niki above and Mike below

How on earth did we bring so much stuff with us?