Georgia Wilderness Society

Photos from our adventures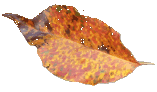 Fourteen GWS members enjoyed three nights on Cabretta at Sapelo Island.  The weather in August was actually fairly mild.  We had a couple days of wind, which helped to keep things a bit cooler in camp...plus a little rain....but nothing to really worry about.

Above, Mike, Edda, and Corky take shelter as one of the short showers passed on Friday.  Mike also celebrated a birthday while on the island!  As you can see below, the wind really churned up the ocean.  At high tide, the waves were huge.

The waves were so big, the only choice was to dive beneath them....or be washed away.

After a hard day at the beach, a nice nap in a hammock is always welcome!

One big reason for that we enjoy Sapelo and Cabretta Islands so much, is the fact that you can go out and walk the beach for a very, very long way and never see any footprints, except your own.

And we love the stars at night....so many more can be seen here, away from city lights as Anne shows us on the bridge.

We also love the wildlife....including the black skimmer on the right and the ghost crab below.

And of course, we love the sunsets too

About the only thing that we could complain about...and we won't even do that....is the roads.  The rains filled in the mega pot holes....more like small ponds on the roads.  Here is a shot as we left looking down the side of the school bus as we plowed our way through them.

And then it was time to hop on the ferry for the ride back home.

Graphic intense page....be patient and hit the RELOAD button as needed if your browser times out.