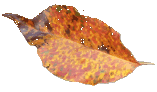 Georgia Wilderness Society

Santa Fe River Trip in North Florida

Canoeing Florida's Santa Fe River

by Niki Collins Queen

It was a warm sunny day when sixteen Georgia Wilderness Society (GWS) members and friends canoed Florida's beautiful Santa Fe River in February. It's black water begins in O'Leno State Park and reappears after flowing underground for over three miles. The 30-mile long Santa Fe River, a tributary of the Suwannee River, curves through river swamps and hardwood hammocks. It's canoe trail ends three miles upstream of the confluence of the Santa Fe and Suwannee River. Since the water was low the upper river has some small shoals. Hundreds of small and large black shiny mud turtles basked on logs in the sun. Wood stalks and blue heron stood motionless in the reeds. An occasional red-shouldered hawk perched silently below the treetops. Wild pigs, white-tailed deer and turkey foraged among the trees. 

We stopped to swim, snorkel and explore some of the clear springs that feed the river.

After eating a picnic lunch at Lily Springs on the Florida's Santa Fe River a few of us explored the residence of Ed Watts, a man local newspapers call a "Living Legend," "Naked Ed or "The Wild Man of Lily Springs." Ed wrote on a sign," I was born with the most comfortable least expensive swimsuit I've ever found," and "If my lack of clothing bothers you all I can say is that's my way of life." 

Ed also wrote, "Feel welcome to come over and talk, look at the hut and get photos." Since he was seated on a deck away from his hut a number of us took him up on his offer. Some looked inside his one-room grass tiki shack. 

I took a picture of the newspaper articles on his walls. (A censored picture appears with this article.) A few people had their pictures taken in front of Ed's home. Other read his numerous posters. 

Some of his more interesting quotes include, "God made my swimsuit. If you check the label of yours it was probable made in some other country, most of our problems we create ourselves, it's nice to be important but more important to be nice, I can't afford to go see the world so I let the world come to see me, if I tried to please everyone I would be miserable."

Ed has been the caretaker of Lily Springs since 1985. 

This trip on the Santa Fe was part of a larger trip that included the Ichetucknee River.  Click 
here
 for photos from that river.