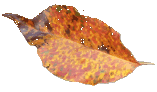 Georgia Wilderness Society

Fort Mountain & Cohutta Hike

Fort Mountain & Cohutta Wilderness - Sept 17-19, 2010:

Seven GWS members & two guests spent the weekend at Fort Mountain State Park & hiked in the Cohutta Wilderness.  Susan Bush, trip leader, was joined by Garland Lee, Garland's daughter, Heather, and her friend, Justin; Barbara Miller, Bonnie Gehling, Curt & Irene Cole and Margaret Clay.  The pioneer campsite and shelter at Fort Mountain were perfectly secluded from other campsites.  Both mornings we could hear two barred owls calling to each other  "Who cooks for you?".  Also heard the laughter of pileated woodpeckers.  The view from various scenic overlooks was gorgeous, especially at dusk.  On Saturday, we drove up the highway and then about 5 miles on Forest Service roads to the Beech Bottoms trailhead for the 4 mile hike to Jacks River Falls.  We saw a young black bear (!) as he headed casually up the cliff from the Forest Service road.  Once at the Falls, it was amazing at the number of people (15-20) that had hiked so deep into the woods for a swim.  On Sunday, six of us traveled back to the Cohutta Wilderness for a hike to the beautiful Conasauga River.  Curt, Irene, Garland & Susan crossed the river to pick up the trail on the other side and continue on.  Bonnie & Margaret ate lunch at the river then turned around & hiked back out to go shopping at REI!

#1 - Curt, Irene & Barbara

#2 - Justin, Heather, Garland & Susan

#3 - Bonnie & Barbara

#4 - Cardinal flower??

#5 - Lots of rocks

#6 - Rest stop

#7 - Our destination: Jacks River Falls

#8 - Back at the trailhead - we made it!

#9 - Beautiful scenery - (the mountains, not me!)

#10 - Path to our campsite

#11 - Cute companions!

#12 - Sign

#13 - Hiking to the Conasauga River

#14 - The river

#15 - Bonnie gazing at the river

#16 - See ya later!