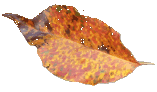 Georgia Wilderness Society

Falls Creek Falls State Park

Several GWS members joined with an outdoor recreation group from Atlanta, Single's Outdoor Adventures, over the Martin Luther King, Jr. Holiday weekend for a trip to Tennessee's Falls Creek Falls State Park. This sate park is filled with waterfalls, gorges, cliffs, and plenty of day use opportunities.

Above, our trip organizer, Burt Hunt takes a break on a hike to see some of the many waterfalls.  Yes, it did snow on us!   We got about two inches new snow on Friday night and Saturday morning.  It only lasted till Sunday, but was a nice gift.

Right, Chris makes his way across the suspension bridge over Cane Creek.  Just below this bridge is the Cane Creek Cascade, shown below.

Shown on the left is the upper Cane Creek Cascade and below is the lower one.

Left, is Cane Creek Falls.  And below, you can see botht he falls and the lower cascade.  For a size comparison, note the viewing platform at the top of the photo below with the tiny people on it.

Here is one of the two group lodges that we stayed in.  Nothing fancy, but functional.